Welcome to Core'dinations Hard Core Crop!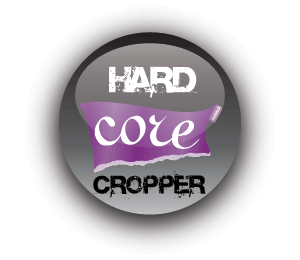 Make sure you grab your blinkie and wear it proudly ALL WEEK LONG! Core'dinations is offering a prize to the person using it as their Facebook profile photo so grab it here and head over to the Facebook event page and let them know. https://www.facebook.com/events/475922629187858/

If you have joined us before the rules work pretty much the same. Whether this is your first time or you are a returning Hard Core Corpper PLEASE make sure you head over to the Core blog for a full list of rules HERE. They are pretty straight forward..you must use Core visibly on your projects, upload using the linky at the bottom of this post by midnight November 10th EST, and follow my challenge rules but please make sure you follow the rules and check them out on the Core blog. BUT the most important rule...is to CREATE AND HAVE FUN!


If you would like to see a full list of the challenges head over the Core blog HERE for a list that will be updated continually throughout the weekend.

Ready to break out the Core and create?! Okay, let's go!
12 Days of Core'dinations: Be a Core'dinations designer for a day and create a layout using 12 different pieces of Core'dinations cardstock! My challenge is a play on the 12 days of Christmas so I have used not only 12+ different pieces of Core'dinations but I have created a sample layout using the Christmas theme!
Sounds like a lot, doesn't? I promise you, it's not that difficult! It's what those of us on the design team do monthly for our projects - lots and lots of Core! Tear it, rip it, emboss it, pre-embossed, die cut, punched, you name it, it's game. Just use 12 different pieces!
Jazz up the Core a little; that Christmas tree is made up from three shades of green. There are three pieces of Core there; check, check and check! Throw in the Black Magic, four. The Vintage yellow makes five. The thin Royal blue strip is six. Oh, and the background Gemstone pearl makes seven! Include the Jillian Spotted and you have eight pieces of Core cardstock in that one picture alone! You CAN do this!
Vanilla Cream and Scarlet make nine and ten! Oh and a quick tip here for those of you using your Core'dinations cardstock in your Silhouette's; put the textured side down and flip your cut file. Cutting this way ensures that you get the cleanest cut possible!
Two shades of brown for the pinecones make eleven and twelve! That brighter green behind the pictures makes my 13th piece of Core'dinations!
The above layout was created using the following;
KraftCore Nostalgic
Tim Holtz/Ranger Distress
Vanilla Cream
(Maroon)
Gemstones Pearl
Black Magic Magic
Crabgrass
Adirondack Meadow
Parsley
Vintage Lemonade
Core Essentials Dark; green
Royal
Jillian Spotted Cardinal
Please make sure that you list all (yes, each and every one) of the Core'dinations that you used so that it's a quick and easy verification. Given that the theme of my challenge is based on the 12 days, I would love to see you use the Christmas holiday as your theme but I know that not everybody celebrates the same holiday's so feel free to change the theme, just remember to stick to the challenge rules and Core'dinations Hard Core Crop rules!
AND one lucky winner will get this awesome pack of Core'dinations Cardstock!
So now you've got all of the details, it's time to get to work! Follow the rules and most importantly, have fun! When you're finished, link in your project here!