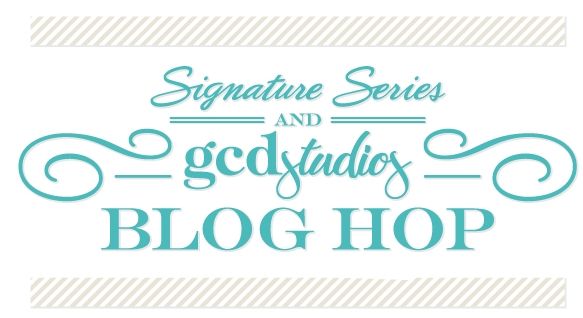 I am excited to be celebrating the official release of Heidi Sonboul's new Signature Series book and the debut of her new website! As part of the celebration, each of the GCD gals made projects using one of Heidi's latest collections; Special Delivery or Sunkissed. I couldn't resist the swimmers in the Sunkissed collection and the soft colors that went perfectly with these pictures of us on Spring Break.
And a few close ups for your viewing pleasure;
I've got a giveaway to go along with this post! Up for grabs are the brads and paper clips from the Special Delivery collection! For a chance to win, leave a comment below telling me what you did for NSD!
(Give away will close on May 9th, 2013 at midnight EST – Winner announced on May 10th, 2013)
Audrey Yeager
Christina Collins
Christine Meyer
Grace Tolman
Heidi Van Laar
Jennifer Chapin
Julie Tucker-Wolek
Katrina Hunt
Kelly Holbrook
Lalo
IK
Megan Klauer
Nina Yang
Pam Callaghan
Rae Barthel
Rochelle Spears
Sara Zenger
Suzanna Lee
Teri Anderson
Wida Miller
There is no specific order to the hop, it's for you to enjoy with opportunities for prizes along the way. Each of the ladies has their own prize that they are giving away and Heidi has the "ultimate" prize on her new site. As Heidi's site is debuting, she is hoping that everything goes seamlessly and the site is live by the time you read this. Life happens and sometimes even the best laid plans go awry. Just come back and check another time please - it's worth your time, the prize is amazing.

Now Head over to Heidi Sonboul's new site for a chance to win the newest tool from Fiskars and her two newest collections, Special Delivery and SunKissed.

To order the book you can go here: